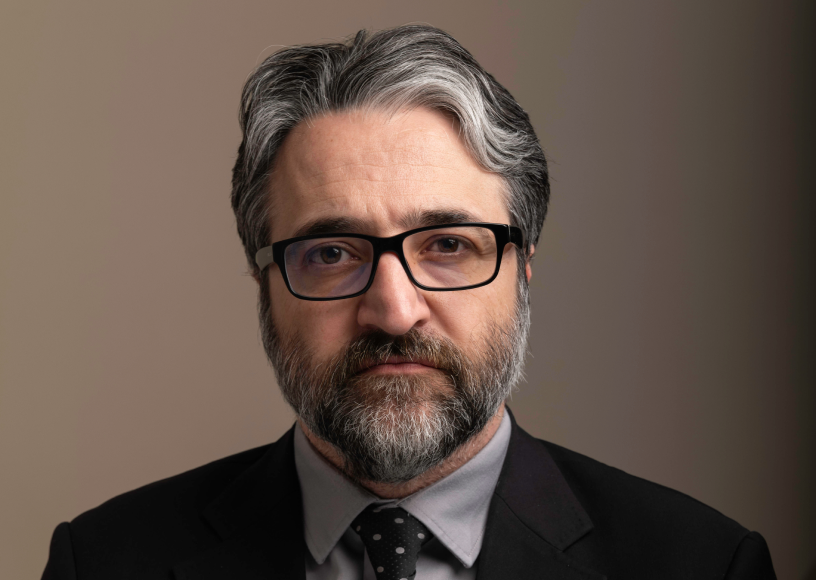 Hamed Esmaeilion​
Dr. Hamed Esmaeilion was born on March 12, 1977 in Kermanshah, Iran. He grew up in a middle-class family during the Iran-Iraq war that ravaged the western part of Iran including his hometown. Hamed moved to Tabriz and earned a doctorate in dentistry before moving to Canada with his wife Parisa and daughter Reera where he and his wife built a successful dentistry practice.
Hamed has published a number of novels that earned him several awards from top Iranian literary circles while some were banned by the Islamic Republic.
Hamed lost his wife and daughter who were aboard Ukrainian flight PS752 that was shot down by IRGC missiles over the skies of Tehran on January 8, 2020. He published his memories in the aftermath of the tragedy in a book titled, "It Snows In This House".
Since the tragic loss of his family, Dr. Esmaeilion dedicated his life to seeking justice for the victims of flight PS752. He helped to form the Association of Families of Flight PS752 Victims in Canada. As the spokesperson of the Association, Esmaeilion led the campaign for justice on behalf of the families in Canada and around the world. His efforts on behalf of the Association have been instrumental in affecting the discourse in the legal and governmental activities relating to the case.
Hamed Esmaeilion's steadfast determination to fight for justice and human rights has been an inspiration to many around the world and in Iran.